Innovative products for road safety, civil security and ITS projects
ANPR based products and applications for enforcement, monitoring and analysis.
One size doesn't fit all, so our product portfolio and service provision can be tailored to each customer's requirement. From our range of standard ANPR products and application specific services, Jenoptik can address a huge variety of projects, from a trunk road casualty reduction scheme to a city centre security cordon.
ANPR camera products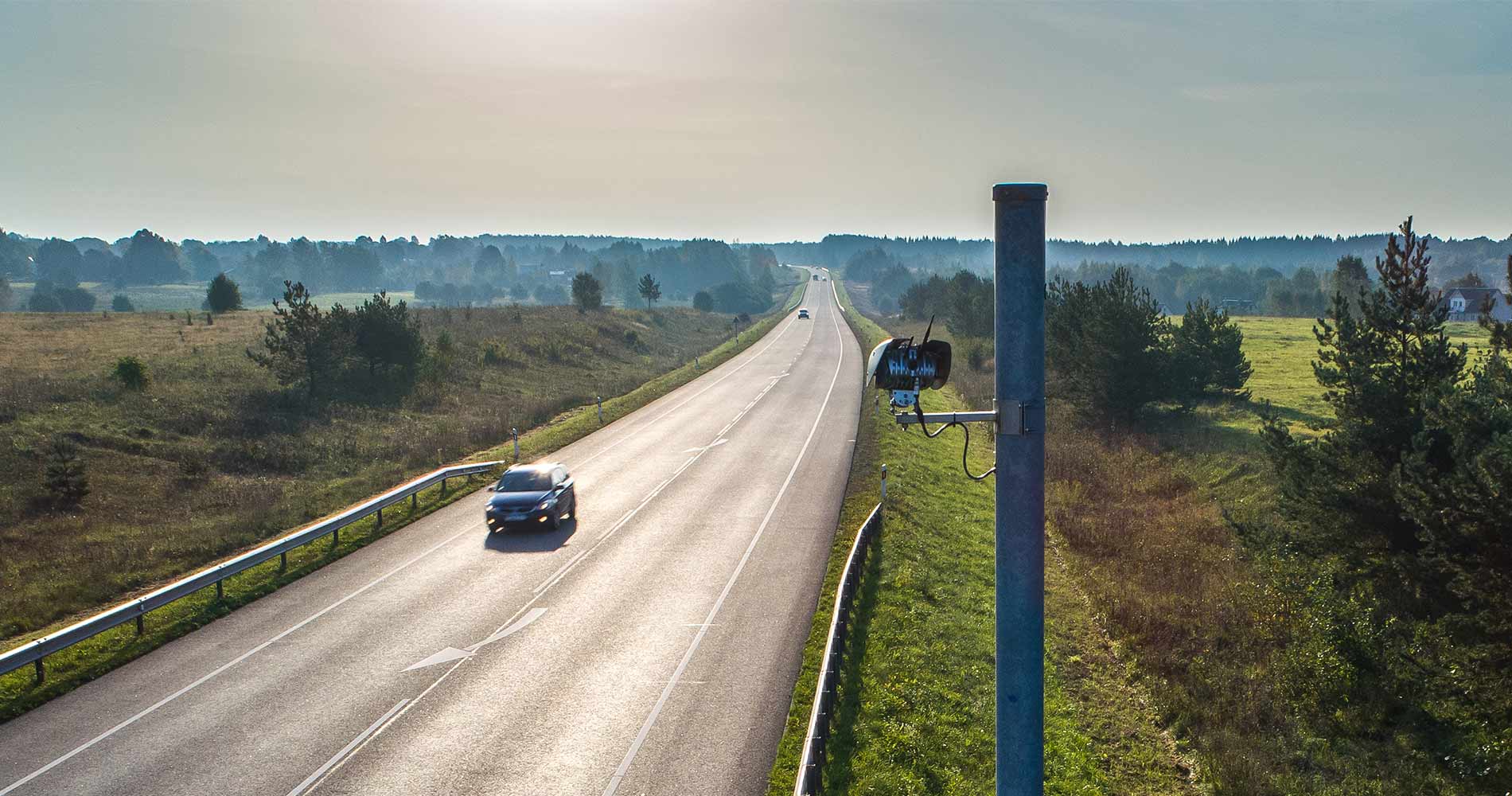 Learn more about our latest ANPR camera products
VECTOR - the latest in ANPR technology has arrived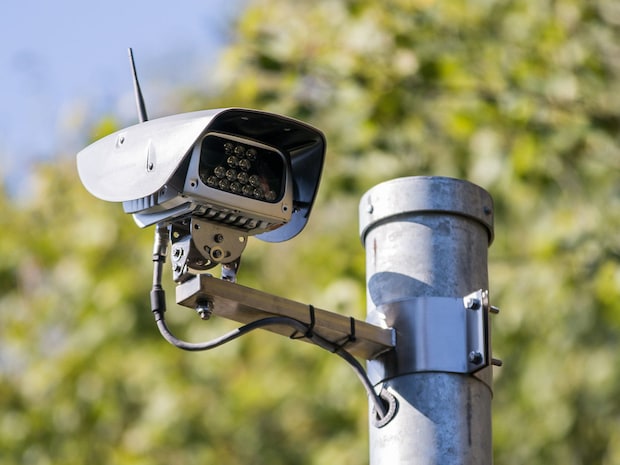 Cutting edge design allows number plates to be captured and read across two lanes in the most challenging of conditions.
VECTOR combines decades of ANPR experience into a single, highly capable and compact integrated unit. Two high resolution cameras provide ANPR and scene overview images, including day/night mode allowing capture on a completely dark road. Images can be transferred via a wide range of communications media, or stored on local high capacity memory.
A GPS clock, compass, accelerometer, and two light sensors allow VECTOR to dynamically adapt to a changing operational environment, supporting even the most challenging enforcement applications.
Benefits
VECTOR can be configured to read characters in the formats issued by almost all countries, with software licenses available for countries with known number plate syntaxes, including more challenging number plates such as Arabic and Cyrillic.
VECTOR works in all weather and lighting conditions and is able to read plates at high vehicle speeds, so is suitable for use when stationary or travelling on high speed roads.
VECTOR read rates have been tested in the most challenging ANPR applications and it has achieved the UK's NASP standard.
VECTOR is IP67 rated + IK10.
VECTOR provides a common platform for multiple advanced ANPR applications, including:
Police ANPR
Tolling
Journey time measurement
Speed enforcement
Congestion charging
Access control
Security cordons
Parking management
SPECS - improving journeys using average speed enforcement.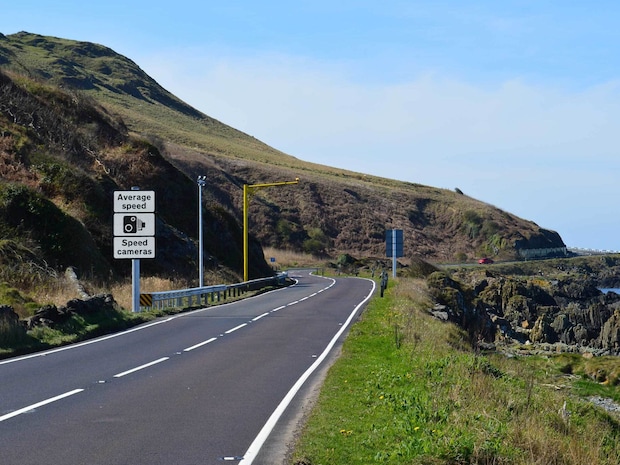 SPECS is a speed enforcement system, which uses linked automatic number plate recognition (ANPR) cameras to monitor the average speed of traffic over a section of road, or network of roads. It has been used in the UK to control speeds on routes with a collision history and at major roadworks since achieving UK Home Office Type Approval (HOTA) in 1999.
Each SPECS camera continuously captures images of vehicles as they pass through the field of view. The number plates are read using ANPR and, when the same vehicle is recorded by any other camera connected to the system, the average speed of the vehicle is calculated over the known baseline distance. If this speed exceeds the police threshold, an offence record is created and violation images and data are logged.
Cameras can be installed in front or rear-facing orientation and violations can be recorded between multiple locations and multiple lanes within the system.
Each camera unit has an infrared ANPR camera and an infrared illuminator, which enables number plates to be read, regardless of light or weather conditions. A colour day/night overview camera is also included, which enables overview images to be captured in daylight and in most street lit environments. Infrared floodlights can be installed where street lighting is not available and visible lighting is undesirable, making overview image capture possible in complete darkness.
Temporary SPECS installations are used by highways contractors to manage traffic speeds through roadworks where narrow lanes and contraflows affect safety.
Permanent SPECS installations are used by the police, local authorities and strategic highways authorities to improve safety and to encourage smoother traffic flows, amongst other benefits.
Features
No need for a cabinet
Lower power consumption
High resolution cameras
Day/night mode operation
Large operational envelope
Multiple mounting options
VECTOR SR - non-invasive digital red light and spot speed enforcement solution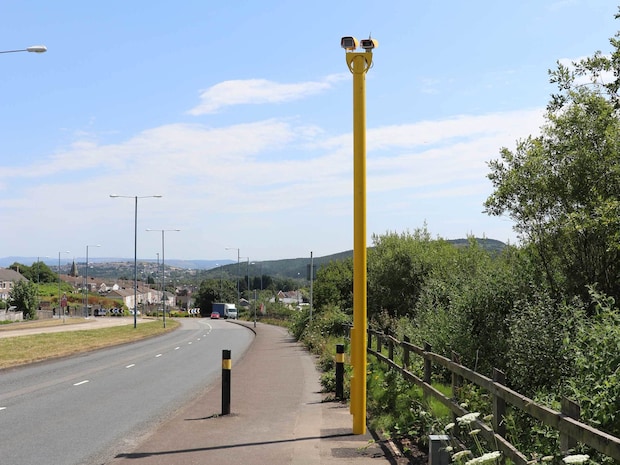 VECTOR SR is a fully self-contained traffic enforcement system and holds current HOTA for unattended operation to capture red light, spot speed and speed on green offences. The system is easy to install and is suitable for use on any road type, from urban to highway.
VECTOR SR uses tracking radar for spot speed enforcement, or to identify when a vehicle crosses a white line at a traffic signal. A powerful and proven instation solution is also used to present speed and red light offence data to the back office.
Based around the proven VECTOR ANPR camera platform, VECTOR SR can unobtrusively gather rich ITS data for all passing vehicles, both for civil and security/policing applications.
Compact and lightweight, it can be installed on passively safe columns, fitted to existing street furniture or infrastructure such as gantries.
Features and Benefits
Fully self-contained detection system; only requires power connection
Fully integrated communications
8kg weight and compact
Non-invasive tracking radar detection; no in-road loops required
Optical traffic phase monitoring; No physical connection to traffic signal controller, visual trigger on signal change
Applications
Standalone spot speed
Red light enforcement
Speed-on-green
Level crossing enforcement
TraffiMove - next generation automated moving offence system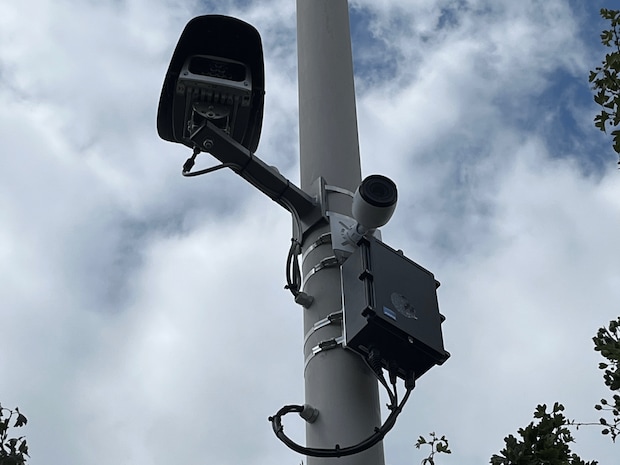 Using the tried and tested VECTOR camera with class leading deep learning ANPR and video analytics, TraffiMove provides automated data capture from suspected contravention events relating to bus lane violations, yellow box junctions and moving traffic offences, without the need for operator input.
The TraffiMove enforcement management system is a cloud native system using the latest Microsoft Azure Technologies. TraffiMove can be fully hosted meaning no on premises costs, where users can securely administer whitelists, scheduling and management dashboards remotely.
The cloud hosted TraffiMove review client, enables enforcement operators to intuitively and efficiently adjudicate an offence using clear images, night and day, with video playback and quick accept or reject functions.
Workflow rules allow administrators to determine how an operator interacts with the data and ensure key deadlines are met so that enforcement packs can be transferred to your charging system of choice.
TraffiMobile - mobile and in-vehicle ANPR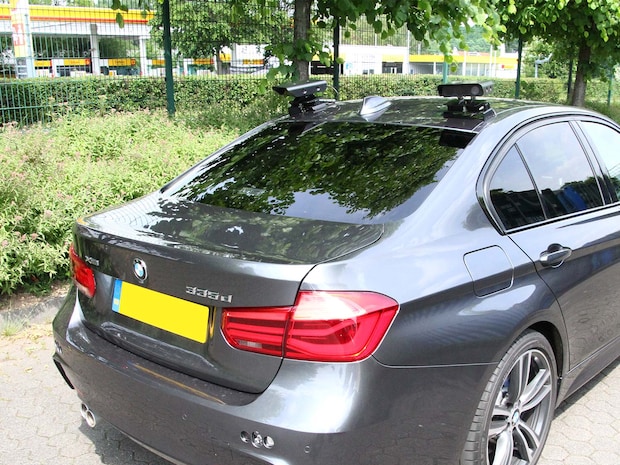 TraffiMobile is a versatile ANPR alerting and searching application, designed to run on a hand-held touchscreen, or it can be mounted in-vehicle.
TraffiMobile's intuitive interface enables the monitoring of carefully selected cameras and locations, optimising the data presented to the operator. Alert criteria can be configured using pre-defined hot lists and filters, then matched against data from on-board cameras which is synchronised with Jenoptik's TraffiData back office system. When an alert is presented to the operator, a stopped vehicle status can be recorded and an associated report text can easily be added via the touchscreen keyboard. TraffiMobile provides a full audit trail of the operators' actions.
When vehicle-mounted, the application is able to link to the on-board cameras, providing live images and ANPR data on-screen. Video recording can be tagged for uploading to the central back office for evidential purposes.
Features
Portable ANPR alert reporting and searching, based on established touch screen mobile device technology
Suitable for in-vehicle solutions, providing live ANPR capture and alerting
Synchronisation with TraffiData
Applications
Police
Bailiff
Parking enforcement
Traffic survey
General security
ITS product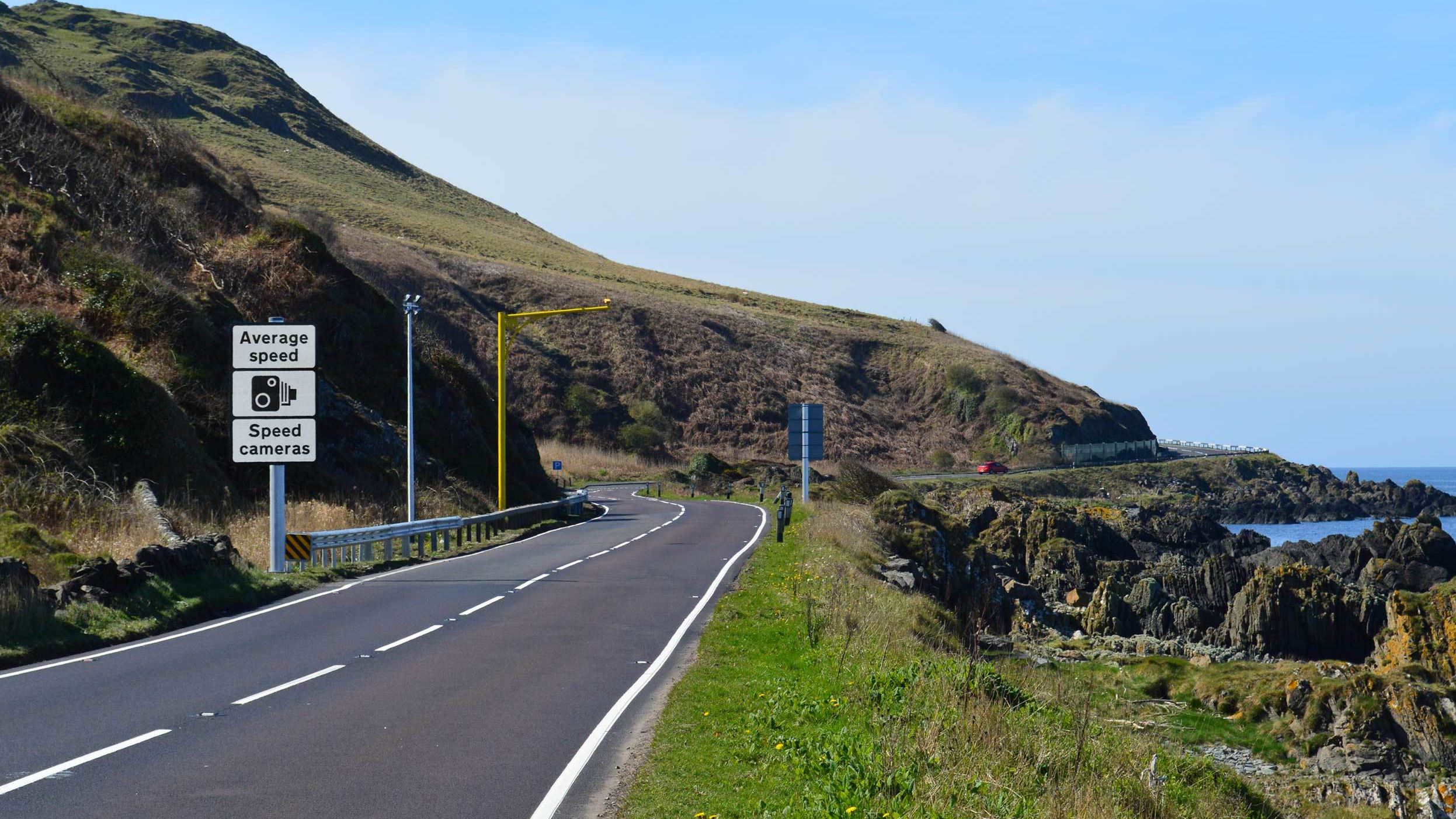 Learn more about our latest ITS product
VECTOR IR - unobtrusive, low energy illumination to enhance night time image capture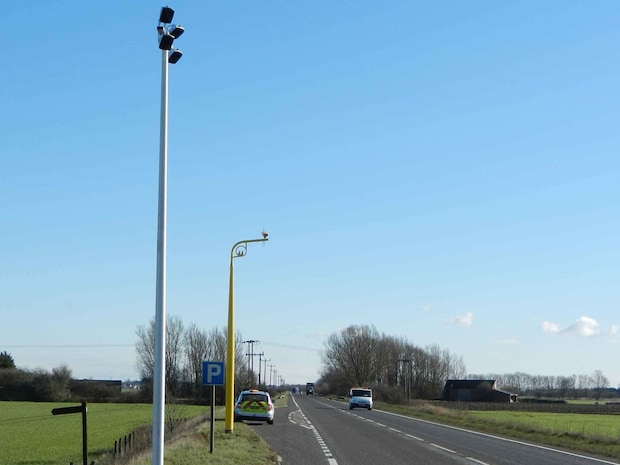 The VECTOR IR floodlight is a synchronised infra-red lighting module for use with any VECTOR based application.
VECTOR IR is an innovative, patented lighting solution; small, lightweight and low powered, the floodlight allows for the capture of crisp, clear images during the hours of darkness, even on roads that have no visible street lighting. VECTOR IR is ideal for enforcement and security applications.
Key features
Invisible to the naked eye
Synchronises with all VECTOR based solutions
Minimal power consumption
No dazzling flash or pool of light
Produces images in visible darkness
Lightweight and compact
Multiple mounting options
Software applications
Learn more about our latest software applications
TraffiData - ANPR data management & reporting software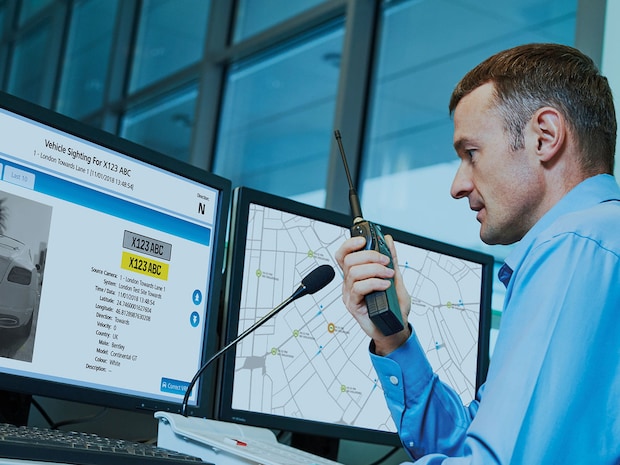 TraffiData is a fully functional, web-based back office system, providing storage, matching and reporting of ANPR data. Designed to manage large and complex fixed site, in-car and mobile ANPR systems for high-end users such as police, customs and local authorities.
TraffiData is capable of receiving, processing and storing millions of reads per day, together with their associated plate and overview images or motion video clips. If required, this data can be archived and stored for many years.
Extended management facilities allow the user to intelligently purge stored ANPR data, enabling records to be stripped from the archive, based on specific rule or time scales. The design and architecture of the system is highly modular, enabling it to be customised and tailored to suit specialist customer applications.
Benefits
Fully analytical capability, allowing post incident analysis and reporting, live and retrospective
Capable of ingesting 100+ million reads per day
Features
BOF to BOF
Supports MS Server 2008(r2), 2012(r2), 2014 & 2016
TraffiApp - handheld ANPR capture and alerting for the frontline, in realtime
TraffiApp is a dedicated version of TraffiData for hand-held devices. Designed to run on Apple iOS and Android, it can be securely deployed to mobile phones or small form factor tablets as a portable ANPR system for frontline officers.
TraffiApp synchronizes with Jenoptik TraffiData back-office system where alert options are pre-configured for the user, meaning defined hotlists and filters are pre-set for an easy user experience.
Features
Spatial alerts: ANPR hits within a selected radius of the device will be displayed. The user can choose to increase or decrease this distance, for appropriate data for their current location or operation
Spatial searches: intuitive interface enables the user to perform real-time vehicle searches. The user can refine the search by date and time and distance, meaning the search data returned will be relevant to the user's current location.
Mobile ANPR: can also be used as a mobile ANPR device. Using the devices camera, a user can take a photograph of a vehicle which will be received and matched, real-time by TraffiData just like a normal ANPR camera
Big data: All data collected by a TraffiApp is immediately available for management, searching and analytics within TraffiData.
Do you have any questions? We will be happy to help!